Terrill Jennings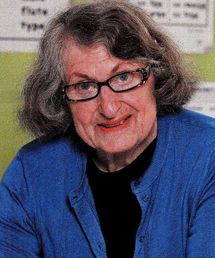 Terrill Jennings (Ed.M., Founding Teacher of the Landmark School).
Terrill received her Ed.M. in Reading, Language and Learning Disabilities from the Harvard Graduate School of Education, where she had the privilege of studying under Dr. Jeanne Chall. Terrill is a founding teacher of the Landmark School and cofounded Landmark School's Expressive Language Program.
She has taught and directed language arts programs for children with dyslexia for more than forty years. She has authored two books on writing with her colleague Dr. Charles Haynes and is an accomplished presenter who has given workshops nationally and internationally.
Recently, Terrill has been awarded the Alice B .Garside award by the Massachusetts Branch of the International Dyslexia Association in honor of her significant teaching, research and writing contributions to the dyslexia community.