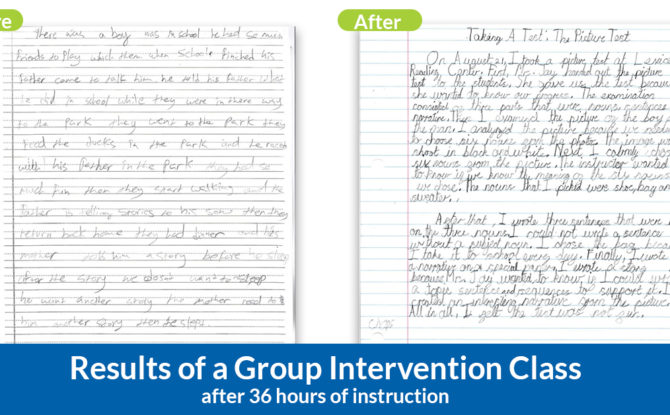 Small Group Intervention, an Affordable Approach
The current one-on-one intervention model has proven its effectiveness with the progress our students with dyslexia, dysgraphia and dyscalculia have had in their literacy and numeracy level.
However, we want to open up the center to more families by introducing an additional intervention model: The Small Group Intervention. This model has proven effective for many centers around the world, including our Summer School Program described later in this blog post.
This small group approach takes the best of our proven method of intervention and significantly reduces the cost of each student because it combines up to 5 students who possess comparable literacy or numeracy needs and puts them together to receive the benefits of the intervention.
We're confident that it will help greatly the learning process of the students, as the last section of this article demonstrates: we've have enclosed two descriptions, written at different stages of the Small Group Intervention by one of the participants. These descriptions are an invaluable proof of the great progress of our student.
Advantages
Cost reduced from an average of AED 300 per hour on a regular one-on-one model to an average of AED 150 per hour on a group class. A 50% reduction in the cost!
Benefits from the one-on-one model persist and are boosted in a small group intervention:

Individualized measurable goals
Regular progress monitoring checkpoints for students
Significant skills gain
Regular communication with parents and schools
Progress report and meeting at the end of every intervention cycle
How Does This Work?
First of all, our group of experts will assess your child in order to recommend the best approach for an intervention and give you an intervention plan for your child to start it.
The program requires at least a visit twice a week with 90 minutes per session, making up 3 hours weekly for a minimum period of 12 weeks.
After this minimum period of 12 weeks, an evaluation will take place and the intervention can be extended to 24 or 36 weeks with new evaluations.
As part of the intervention process, we use Multisensory Teaching approach, which is made of techniques frequently used for children with learning differences.
Studies from the US National Institute of Child Health and Human Development have shown that this kind of methods and techniques have helped effectively children with difficulties in learning to read.
There are 3 terms for students just like any US school and enrollment for the small group interventions takes place at the start of each term.
Currently, the enrollment process is open and you can get more details by calling the Center: 04-4547003 / 050-7954428.
Summer School: an Example of the Success of Small Groups
Recently, we ran a 40-hours summer school course about written expression, it greatly helped the students to improve their skills in a fun and personalized way.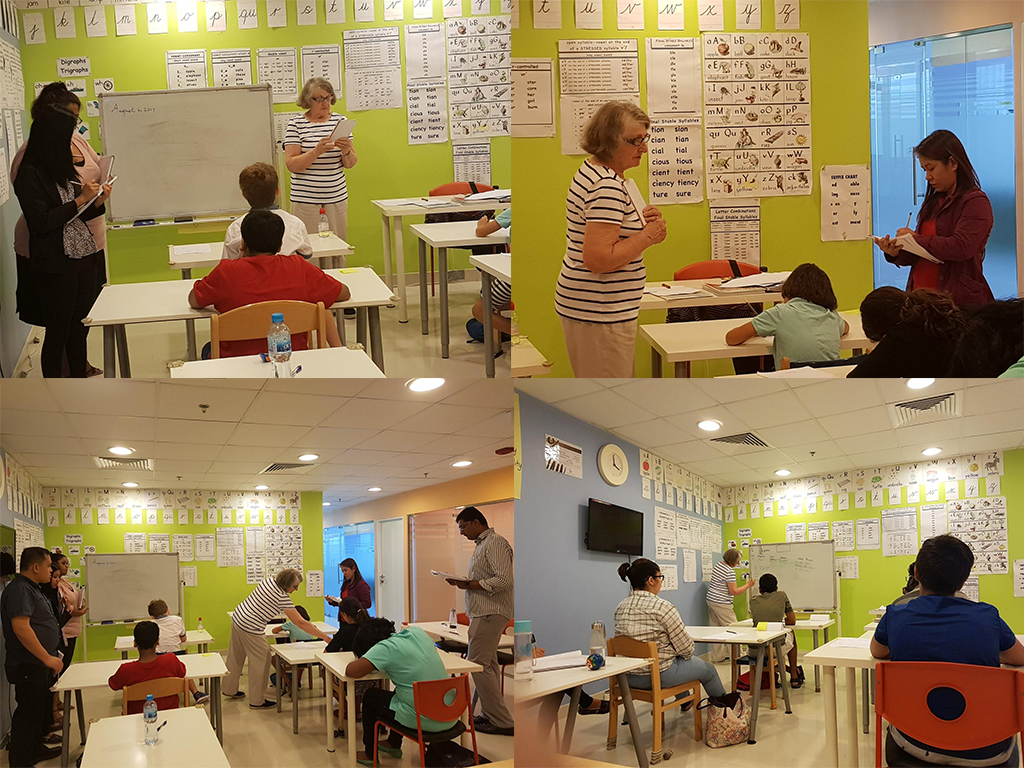 The number of students allows educators to provide specialized attention and take advantage of it by tailoring the course to the students' needs and boosting the benefits to help them improve.
Here's an example of the progress that can be achieved thanks to the Small Group approach:
During our summer school, we had an evaluation that consisted in describing the following picture.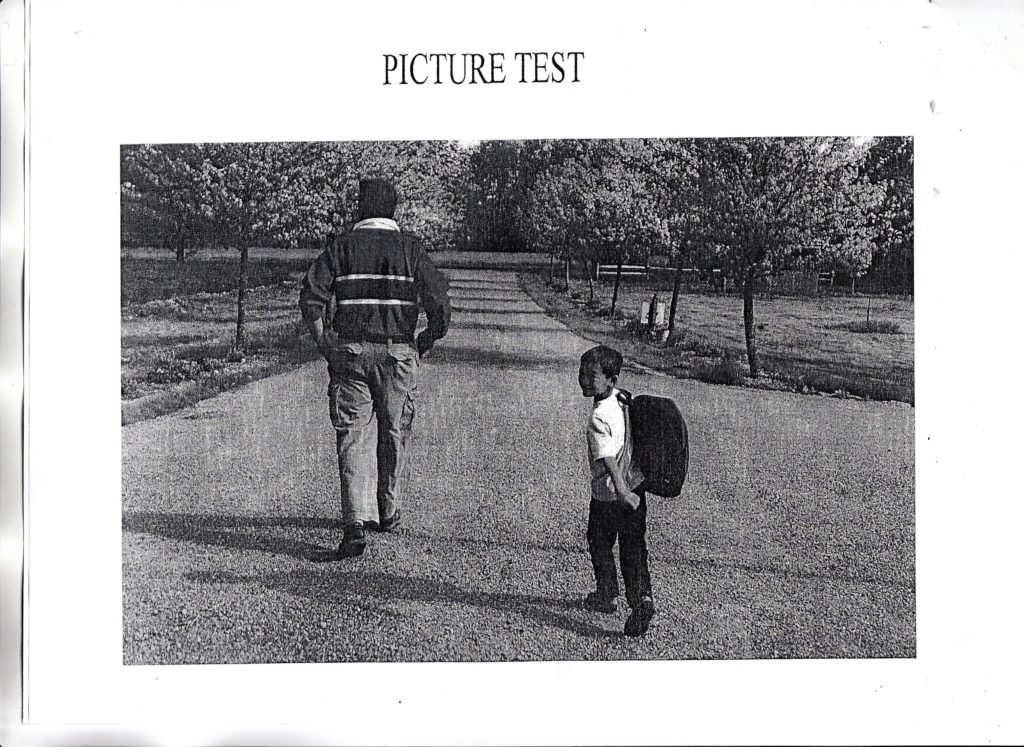 This is the way one of our students described it before starting our summer school: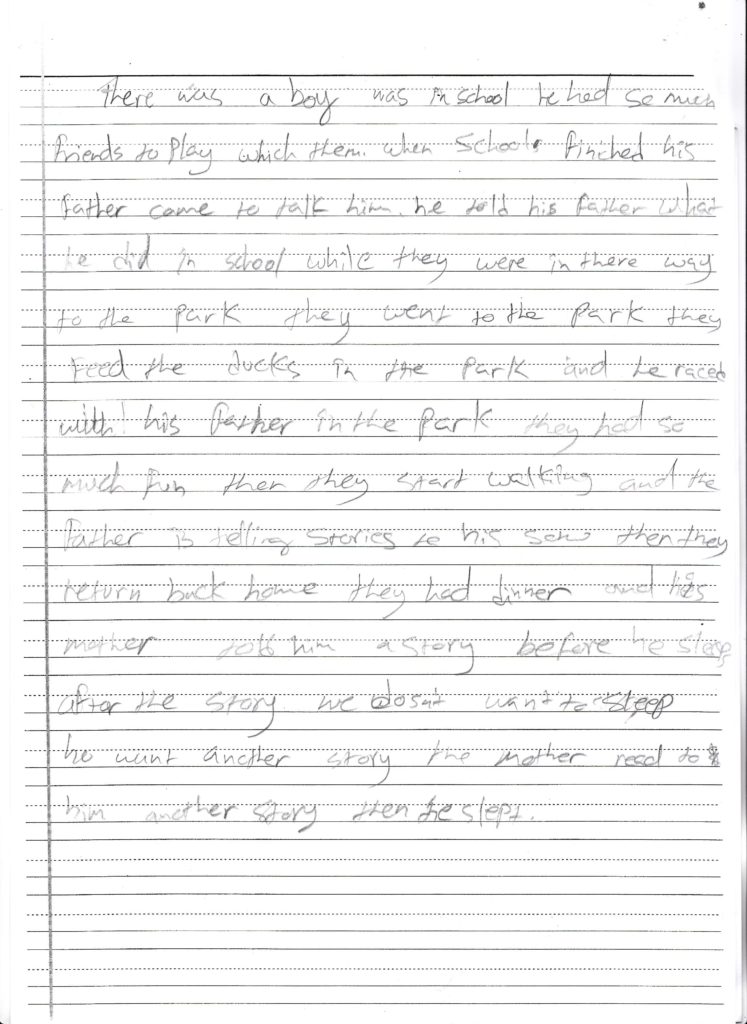 And this is the way he described it the day before the last day of summer school: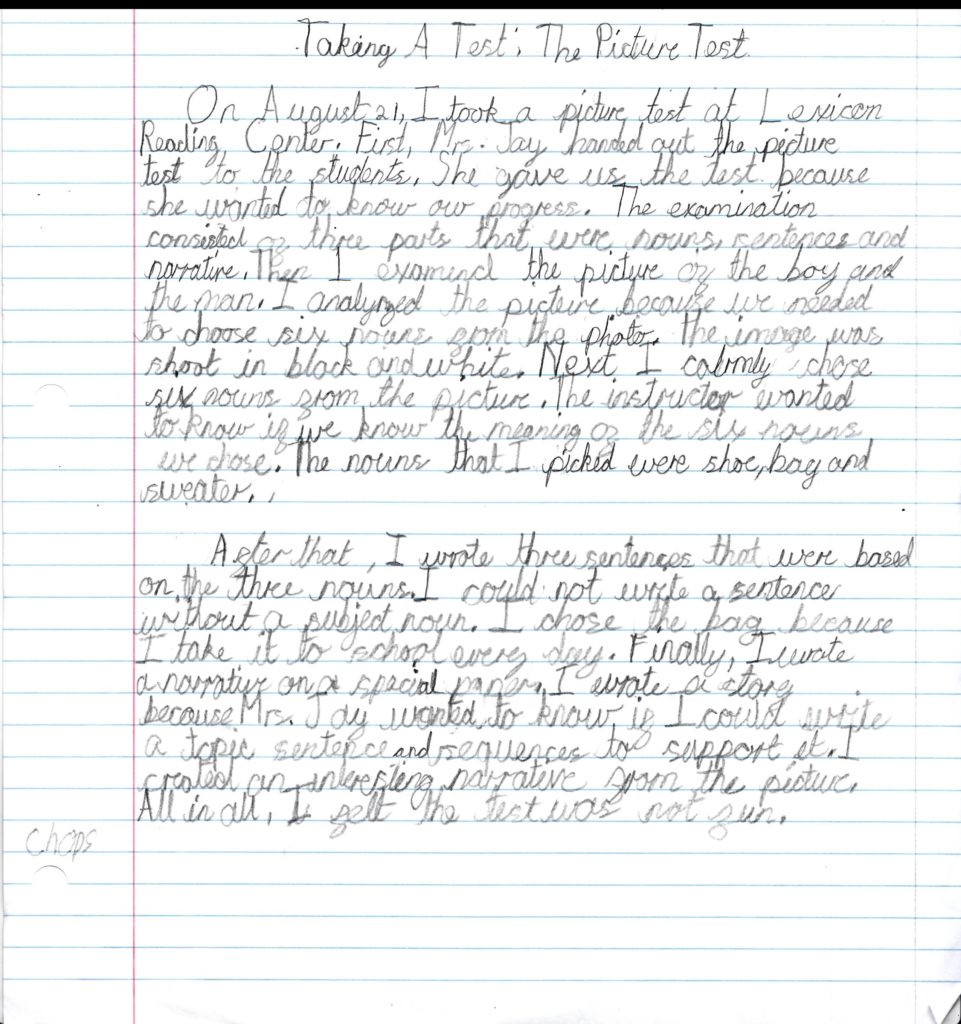 Images speak louder than words and the improvement achieved by the students under a small group approach are the best proof of their convenience and effectiveness.
Small Group Interventions are just a great way to make more accessible the great quality of professionals who can help you with your children learning needs.
If you want to learn more about this proven method, please contact us at info@lexiconreadingcenter.org or 04-4547003 / 050-7954428