Praveen AV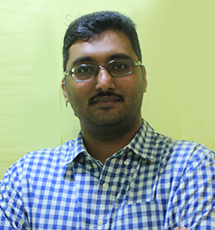 Praveen AV is a qualified and experienced psychologist and remedial tutor.
He has more than 6 years experience in the remediation of children with learning differences. Praveen uses multidisciplinary approach in remediation to facilitate changes in the needy.
He is trained in multi sensory way of teaching, strategic intervention model (University of Kansas) to help adolescent with learning difficulties and in Instrumental Enrichment Programme (International Centre for Enhancement of Leaning Potential) which is used internationally to enhance meta cognitive skills.
Academic Background
Bachelor of Arts (B.A) in Psychology, University of Kerala, India
Master of Arts (M.A) in Psychology, University of Kerala, India
Tutor training programme in SLD, ATOLC, India
Trained in IEP- Basic & Level 1, ICELP
Trained in LPAD – Basic, ICELP
Diploma in Special Education, Rehabilitation Council of India
Tutor training programme, NILD, USA
Experience
Psychologist (5 years)
Remedial tutor (5 years)
Lecturer (2 years)
Consultant psychologist in private practice (2 years)