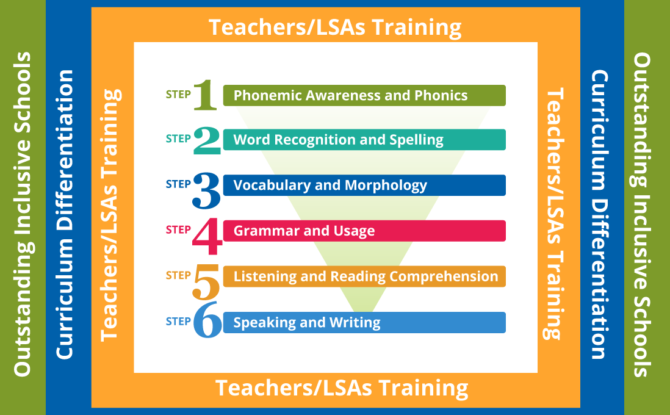 Cost-Effective Literacy Solution for Inclusive Schools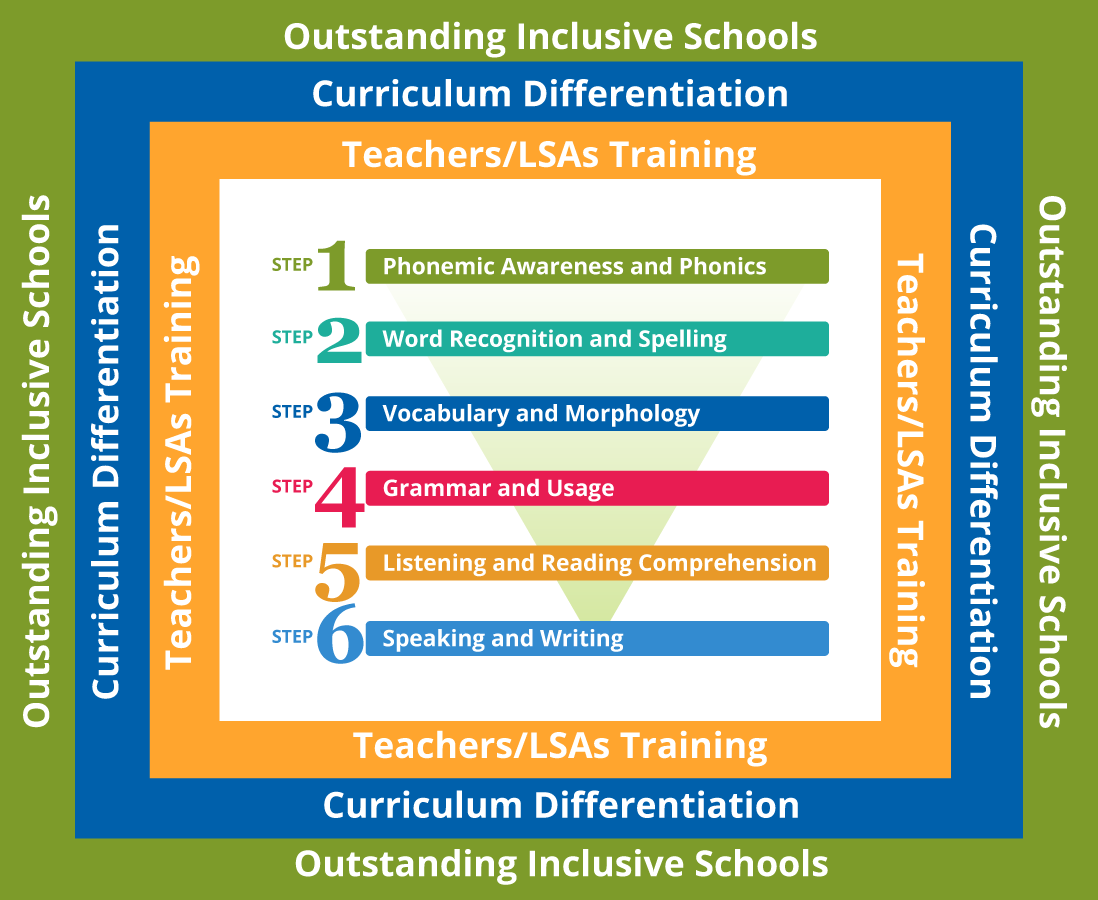 Inspired by the recently announced 'Dubai Inclusive Education Policy Framework', Lexicon Reading Center is proud to offer a comprehensive in-school Literacy Solution, which aims at achieving the following main objectives:
Working with schools to identify students with literacy gaps and needs.
Review the identified students IEPs and/or help in developing new targets.
Identifying curriculum differentiation needs for the identified students.
Provide evidence based literacy intervention for students with reading and writing difficulties. A hybrid model of integrated online and offline components for literacy intervention.
Training school teachers and LSAs to play a dynamic role in implementing a successful literacy intervention approach for their students.
Working with schools to build a structured progress monitoring and evaluation system.
Preparation for the next DSIB inspection cycle:
– Help completing the SEND School Evaluation Form (SEF).
– Help auditing the school SEN Register.
– Help developing the School Improvement Plan (SIP).
– Inspection process orientation and practice.
Program Cost
Number of Students per School Full Academic Year Program Fee per Students.
 How the Program Works
We will identify the literacy needs of each child in the program.
We will then train your staff to deliver the training and re-train as needed.
We provide training to assist you in the inspection process.
And we will assist in the documentation required by the next DSIB school inspection.
For Enquiry and/or Registration, please contact us at info@lexiconreadingcenter.org